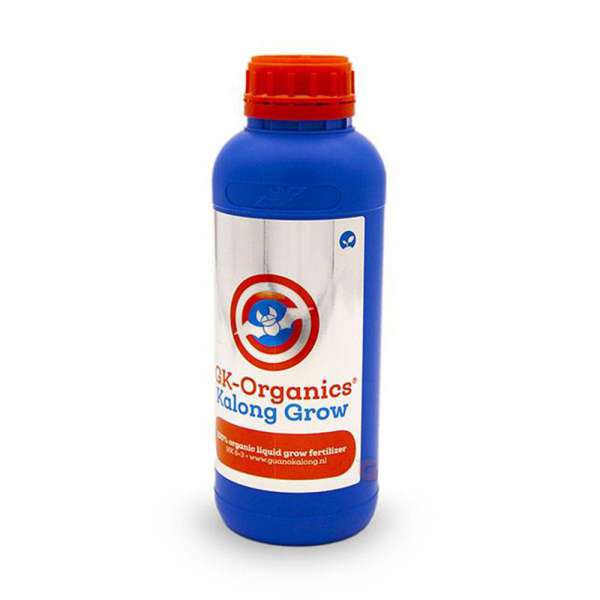 100% organic fertilizer for improved taste and volume. Liquid can be used in soil and coco. Immediate release for controlled cultivation. Organic contents ensure controlled long release of nutrients. Stimulates present micro life in substrate. Non-aggressive for roots due to low salt index. 
Improved flavour, quality and yield
Suitable for all growers and all systems
Gradual release of nutrients
GUANOKALONG Extract 1L: Enhance Your Plants' Growth and Health
Introducing GUANOKALONG Extract 1L, a revolutionary plant growth enhancer that will transform your gardening experience. This powerful organic fertilizer is derived from the excrement of bats, known as guano, which is rich in essential nutrients and minerals. With its unique composition, GUANOKALONG Extract 1L provides your plants with the perfect blend of natural ingredients to promote vigorous growth, increased yields, and overall plant health.
One of the key benefits of GUANOKALONG Extract 1L is its ability to improve soil fertility. The guano used in this product is sourced from remote caves, where bats have been roosting for centuries. Over time, the guano accumulates and undergoes a natural decomposition process, resulting in a nutrient-rich substance that is packed with nitrogen, phosphorus, potassium, and trace elements. When applied to your garden, this extract replenishes the soil with these essential nutrients, creating an optimal environment for plant growth.
Another advantage of GUANOKALONG Extract 1L is its ability to enhance root development. The organic compounds present in the guano stimulate root growth, allowing plants to absorb water and nutrients more efficiently. This leads to stronger, healthier roots, which in turn support robust plant growth and improved resistance to diseases and pests.
GUANOKALONG Extract 1L is incredibly versatile and can be used on a wide range of plants, including vegetables, fruits, flowers, and herbs. Whether you have a small backyard garden or a large-scale agricultural operation, this product is suitable for all types of cultivation. It can be applied to both indoor and outdoor plants, making it an excellent choice for hobbyists and professional growers alike.
One of the standout features of GUANOKALONG Extract 1L is its ease of use. Simply dilute the extract with water according to the recommended dosage and apply it to your plants. The liquid form allows for easy absorption and distribution, ensuring that every plant receives the necessary nutrients for optimal growth. Additionally, this product is safe for the environment and does not pose any harm to humans or animals.
When using GUANOKALONG Extract 1L, you can expect to see remarkable results. Your plants will exhibit increased vigor, vibrant foliage, and abundant blooms or fruits. The enhanced nutrient uptake and improved root development will contribute to higher yields and better overall plant health. Whether you are a seasoned gardener or a beginner, this product will take your gardening to the next level.
In conclusion, GUANOKALONG Extract 1L is a game-changer in the world of organic gardening. With its unique composition derived from bat guano, it provides your plants with essential nutrients, promotes root development, and enhances overall plant health. Easy to use and suitable for various plants, this product is a must-have for any gardening enthusiast. Experience the difference with GUANOKALONG Extract 1L and watch your plants thrive like never before!