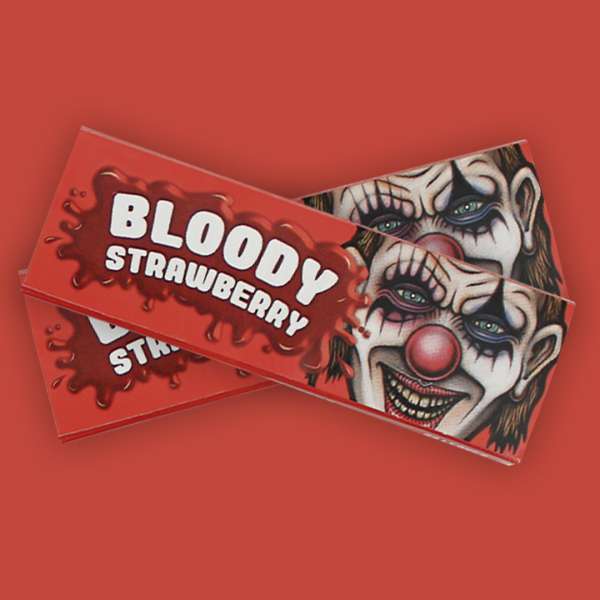 European paper flavored with spices and printed with natural inks, helps you to take your smoke experience to a gastronomic level. These Lion Rolling papers are strawberry flavored and only printed with FDA approved vegetable inks. So go ahead and grab up these tasty papers and add a little flavor to your sesh.
FDA Certified Arabic Gum
Medium Burning Spanish Paper
33 Leaves Per Booklet
Lion Rolling Circus 1 1/4 Strawberry: A Flavorful Twist to Your Rolling Experience
Introducing the Lion Rolling Circus 1 1/4 Strawberry rolling papers, a delightful addition to the world of smoking enthusiasts. These premium rolling papers offer a unique and flavorful twist to your smoking experience, allowing you to indulge in the sweet essence of strawberries while enjoying your favorite herbs or tobacco. Crafted with precision and care, these papers are designed to enhance your smoking sessions and provide a smooth and enjoyable smoke every time.
The Lion Rolling Circus 1 1/4 Strawberry rolling papers are made from high-quality, natural materials that ensure a clean and even burn. Each paper is infused with a subtle strawberry flavor that adds a touch of sweetness to your smoke, without overpowering the natural flavors of your chosen herbs or tobacco. The result is a harmonious blend of flavors that tantalizes your taste buds and elevates your smoking experience to new heights.
These rolling papers are expertly crafted to provide a slow and even burn, allowing you to savor every moment of your smoke. The thin and lightweight construction of the papers ensures that they do not interfere with the natural flavors of your herbs or tobacco, providing a pure and unadulterated smoking experience. The papers are also designed to be easy to roll, making them suitable for both beginners and experienced smokers alike.
The Lion Rolling Circus 1 1/4 Strawberry rolling papers come in a convenient size that is perfect for personal use or sharing with friends. The 1 1/4 size offers ample space for rolling your desired amount of herbs or tobacco, allowing you to customize your smoke to suit your preferences. Whether you prefer a small and intimate smoke or a larger, more indulgent session, these papers have got you covered.
In addition to their exceptional quality and flavor, the Lion Rolling Circus 1 1/4 Strawberry rolling papers also feature eye-catching packaging. The vibrant and playful design of the packaging adds a touch of fun and excitement to your smoking ritual, making it a conversation starter among friends. The papers are also conveniently packaged, ensuring that they stay fresh and ready to use whenever you need them.
When it comes to choosing rolling papers, the Lion Rolling Circus 1 1/4 Strawberry is a top choice for those who seek a flavorful and enjoyable smoking experience. With their high-quality construction, subtle strawberry flavor, and convenient size, these papers are a must-have for any smoking enthusiast. So, why settle for ordinary rolling papers when you can elevate your smoke with the delicious essence of strawberries? Try the Lion Rolling Circus 1 1/4 Strawberry rolling papers today and embark on a flavorful journey like no other.