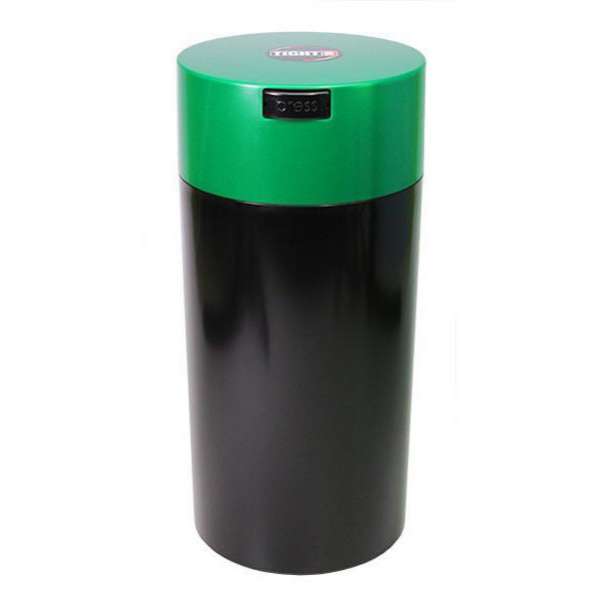 Tightvac is a patented vacuum sealed container, a food storage box that keeps fresh products up to three times longer than conventional containers. Made of thick plastic, which makes them very strong against shocks and your food is extremely well protected. Tightvac is the easiest container opening and closing system!
Tightvac containers are waterproof, water resistant and odor free.
Dimensions: 10-1/4"tall x 4-7/8"diameter (26 cm x 12.5 cm)
water resistant
air tight
Tightvac 2.35L: The Ultimate Storage Solution
The Tightvac 2.35L is a revolutionary storage container designed to keep your food, herbs, coffee, and other perishable items fresh for longer periods. With its innovative vacuum seal technology, this product ensures that your stored items remain free from moisture, air, and other contaminants that can compromise their quality and taste.
Superior Design and Construction:
The Tightvac 2.35L is crafted with precision using high-quality materials to provide durability and longevity. Its sleek and compact design makes it easy to store in any kitchen cabinet or pantry. The container is made from BPA-free plastic, ensuring that your stored items are safe from harmful chemicals.
Vacuum Seal Technology:
One of the standout features of the Tightvac 2.35L is its vacuum seal technology. The unique sealing mechanism allows you to remove excess air from the container with a simple push of a button. This airtight seal locks in freshness and flavor, extending the shelf life of your stored items significantly.
Preserve Freshness and Flavor:
Whether you're storing coffee beans, spices, or leftovers, the Tightvac 2.35L ensures that your items retain their original freshness and flavor. By eliminating exposure to air and moisture, this storage container prevents oxidation and keeps your food and herbs tasting as good as the day you bought them.
Easy to Use and Maintain:
The Tightvac 2.35L is incredibly user-friendly. Its unique push-button system allows for easy opening and closing, making it convenient to access your stored items whenever you need them. Cleaning is a breeze as well, as the container is dishwasher safe.
Versatile and Multi-Purpose:
With a generous capacity of 2.35 liters, this storage container is perfect for a wide range of items. Use it to store bulk quantities of coffee, tea, cereal, pasta, snacks, or even pet food. Its versatility makes it an essential addition to any kitchen or pantry.
Space-Saving Solution:
The compact design of the Tightvac 2.35L allows for efficient use of space. Its stackable feature enables you to maximize your storage area, keeping your kitchen organized and clutter-free.
Travel-Friendly:
Planning a camping trip or a weekend getaway? The Tightvac 2.35L is the perfect companion. Its airtight seal ensures that your food stays fresh and secure during your travels. Say goodbye to bulky containers and hello to compact, travel-friendly storage.
Environmentally Friendly:
By investing in the Tightvac 2.35L, you're not only benefiting yourself but also the environment. The reusable nature of this container reduces the need for single-use plastic bags or containers, contributing to a greener planet.
Conclusion:
The Tightvac 2.35L is the ultimate storage solution for anyone looking to keep their food, herbs, and other perishable items fresh for longer. Its vacuum seal technology, superior design, and versatility make it a must-have for every kitchen. Invest in the Tightvac 2.35L and experience the convenience and freshness it brings to your everyday life.