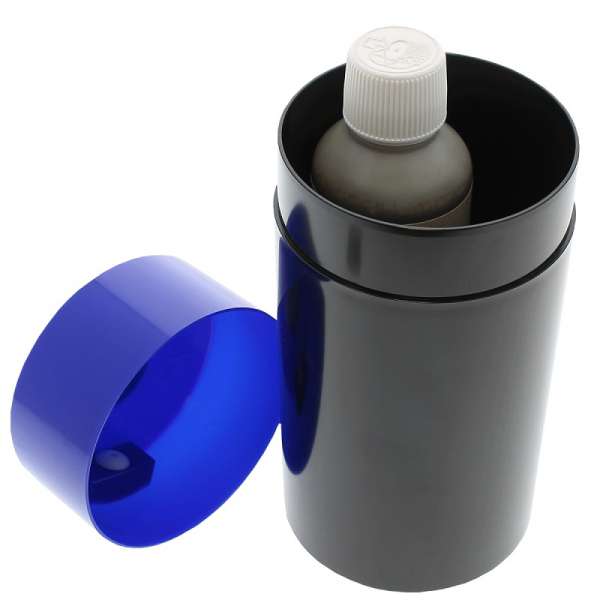 This 12 oz. / 1.3 liter food storage container uses a patented vacuum seal technology to keep your dry goods fresh up to 3x longer. Don't let that brown sugar turn into a hard brick! Keeps smells where they belong. Bugs are never a worry with this TightVac container. Fresh food keeps your family healthy. Taste the difference.
Dimensions: 7-7/8"tall x 4-1/8"diameter (20 cm x 10.5 cm)
Capacity: Size 12 oz. / 1.3 liter / 340g
BPA-free
Tightvac TightVac 1.3 L: The Ultimate Storage Solution
The Tightvac TightVac 1.3 L is a revolutionary storage container designed to keep your food, herbs, coffee, and other perishable items fresh for longer periods. With its innovative vacuum seal technology, this product ensures that your stored items remain free from moisture, air, and other contaminants that can compromise their quality and taste.
One of the standout features of the Tightvac TightVac 1.3 L is its airtight seal, which is achieved by simply pressing the lid down and pushing out the air. This creates a vacuum seal that locks in freshness and prevents any odors from escaping. The patented closure system guarantees that your stored items stay fresh for extended periods, making it an ideal choice for those who value quality and longevity.
With a capacity of 1.3 liters, this storage container offers ample space for storing a variety of items. Whether you need to store coffee beans, tea leaves, spices, or even snacks, the Tightvac TightVac 1.3 L can accommodate your needs. Its compact design also makes it easy to store in your pantry, cupboard, or even carry it with you on your travels.
The durability of the Tightvac TightVac 1.3 L is another reason why it stands out among its competitors. Made from high-quality materials, this storage container is built to last. Its sturdy construction ensures that it can withstand daily use without any wear and tear. Additionally, the container is transparent, allowing you to easily identify the contents without having to open it.
One of the key advantages of the Tightvac TightVac 1.3 L is its versatility. It is not limited to storing food items but can also be used for storing non-food items such as small tools, craft supplies, and more. The airtight seal ensures that these items remain protected from dust, moisture, and other environmental factors that can cause damage.
Furthermore, the Tightvac TightVac 1.3 L is incredibly easy to use and maintain. The container is dishwasher safe, making it convenient to clean. Its compact size also means that it takes up minimal space in your dishwasher or sink. The lid can be easily removed and reattached, allowing for quick and hassle-free access to your stored items.
Whether you are a professional chef, a coffee enthusiast, or simply someone who values freshness and quality, the Tightvac TightVac 1.3 L is a must-have storage solution. Its innovative design, airtight seal, and durability make it the perfect choice for keeping your perishable items fresh and flavorful. Invest in the Tightvac TightVac 1.3 L and experience the difference it can make in preserving the quality of your stored items.