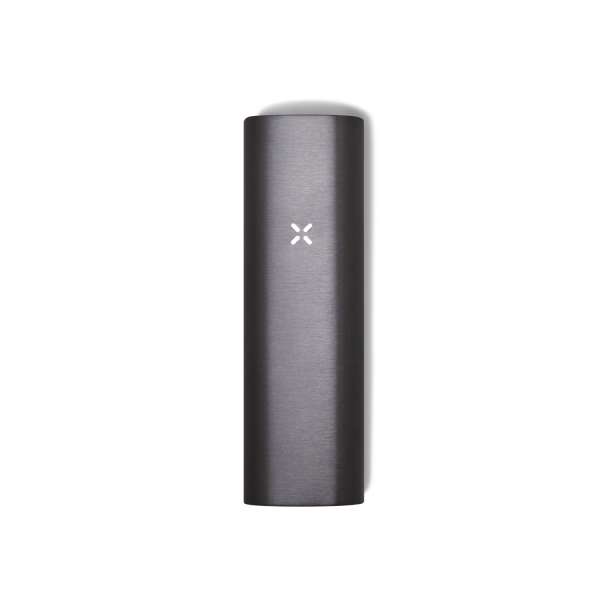 Sometimes, it's nice to know there's something looking out for you. The Pax 2 is an incredible vaporizer with a host of sensors and features that keep a close eye on your vape experience so you don't have to. From lip-sensing technology to auto-cooling systems, using the Pax2 feels like vaping with an AI co-pilot.
High Quality Battery
Optimized heating
High-Tech Lip Sensing Technology
The Pax 2 from Pax Labs is a portable convection vaporizer and the successor to the popular Pax vaporizer. It has a discreet, and ultra portable design, increased battery life, and incredible vapor quality thanks to its stainless steel chamber. It also has a robust, reliable batter that can last up to two hours. 
A re-design of the original Pax vaporizer, the Pax 2 innovated and improved upon the stellar design and function that made the Pax a popular favourite among those looking for portability and stealth.
The Pax 2 is around 25% smaller and more lightweight than the original Pax, making it even more pocket friendly! A deeper heating oven and higher capacity battery makes for improved efficiency and extraction capabilities while providing up to 30% more usage time than the original Pax.
The new magnetic USB charging dock makes charging the Pax 2 even easier. Simply connect the USB cord to your computer or wall adapter and lie the Pax 2 down on the dock. Your Pax 2 is fully charged when all 4 petals on the LED interface are lit.
Aesthetically, the Pax 2 hasn't changed much. It still utilises the same X-shaped LED interface but with four improved heat settings instead of the Pax's original 5. Selecting your heat settings is as simple as pressing the button, which is now located on the actual mouthpiece rather than underneath for even more convenient operation.
The Pax 2 features two interchangeable mouthpieces, with a newly designed flat mouthpiece and a traditional raised mouthpiece as seen on the original Pax. Both mouthpieces feature elegant lip sensing technology that optimises power and temperature as you draw, leading to perfect results every time! The Pax 2 also utilises an internal accelerometer that detects when your Pax is not in use and activates "standby mode" to conserve battery and your herbal materials.
Smaller. Smarter. Sleeker. The Pax 2 is a better compact vaporizer in every way, streamlined for optimum performance.
Pax 2 Notable Features
High Quality Battery
The Pax 2 vaporizer's heating systems are powered by a high quality, built-in lithium-ion battery. This battery is highly  improved battery can be charged from empty to full power in only an hour! With a fully charged battery you can expect up to an hour of uninterrupted vape time. This long lived battery makes sure that you won't have your vape session interrupted by a sudden power outage.
Optimized heating
The Pax 2 features fully optimized temperatures settings into this vape. You can easily switch through all of the heating settings using the power button found on the mouthpiece. The Pax 2 uses an array of LED lights to show the current heating status of the chamber. The code is easy to follow: yellow, orange, orange-red, and finally red let you know all of the temperature settings. When it is heating up to your selected temperature the LED will glow purple when it is heating up to vaping temperature, if you need to check the battery level of your Pax simply by shaking the Pax 2, this will display your battery status.
The Pax 2 is a conduction vaporizer, which means that it puts herb into direct contact with the heating elements. This really works much in the same way as a kitchen stove, heating your herb's surface directly and vaporizing the active ingredients. To make sure that your dry herb is evenly vaporized it is important to make sure that it is finely ground, Grinding your herb like this increases its overall surface area allows more of it to come into contact with the heating system. This will yield denser, more powerful, and delicious vapor.
High-Tech Lip Sensing Technology
The Pax 2 is packed with a tonne of high-quality technology. One key piece of technology is the innovative lip Sensing Technology. It works by measuring the use your vape is going through, and for every 20 seconds you are not drawing on the vape, it lowers the temperature by 9 degrees. When you put it to your lips and take another draw again, the chamber rapidly heats up to the ideal vape temperature. This system is meant to increase the freshness of flavor and make sure that you don't waste any of it at all. Every 20 seconds that goes by without the mouthpiece detecting a draw the Pax 2 slightly cools down. After some time, it will automatically turn off off to preserve your battery life and to ensure that your herb isn't over-used.
The Full Package
The Pax 2 arrives as a full kit including everything you'll need to start vaping straight away, plus an array of spares and add-ons that will make sure that you get the most from your vaporizer. The Pax 2 is the perfect vape for beginner vapers and vaporizer scene oldbloods alike. No matter what your level of vaporizer experience is, the Pax 2 is bound to fit every need you could possibly have..
Take peace of mind in the 2 year manufacturers warranty which comes with every PAX 2 purchase.
The PAX 2 utilizes conduction heating and features 4 temperature settings between 360°F (182°C) and 420°F (216°C). The chamber is larger than the original PAX 1, and offers more consistent, even heating of your blend with a sizable capacity giving you an impressive 10-15 draws out of a fresh fill.
Not only is the PAX 2 a sleek and intuitive vaporizer, it is interactive. The PAX 2 comes with "party mode" to enjoy with your friends as well as hidden features and games like Simon.
Pax 2 Vaporizer Specifications:
Manufacturer: Pax (USA)
Device Dimensions: 98mm x 31mm x 22mm
Oven Dimensions: 18.5mm x 8.6mm x 10mm
Materials: Stainless steel, anodized aluminium, silicone, thermoplastic
Heating Element: Stainless steel
Heating Time: <1 minute
Temperature Range: 130°C - 202°C
Temperature Control: Pre-set temperature settings
Battery: Lithium-Ion
Charger: Magnetic charging dock via USB or wall adapter
Passthrough: No
Automatic Shut off: Standby mode detects when Pax 2 is idle
Who is PAX 2 For?
The PAX 2 vaporizer is a perfect everyday-carry vape with nice even vaporization, solid battery life, an incredibly discreet look and with its smart heating very efficient with your herbs. Smaller, more powerful and yet still more efficient than the original PAX 1, the PAX 2 is a seriously streamlined portable vaporizer.
Design
The Pax 2 is a seriously small vaporizer, measuring in at little more than four inches long. This is smaller than most e-cigarettes. It has a sleek, minimalist design with a smooth black casing that has a stylish sheen that sits somewhere between satin and gloss. Its display is a small, distinctive green X. Finally, it also features a magnetic chamber lid that provides an intuitive and reliable seal. 
Lip Sensing Technology
The Pax 2 has hi-tech lip sensing technology. When it senses you taking a hit from the mouthpiece it adjusts the temperature setting in real time. This means that the heat in the chamber remains constant, giving you an incredibly consistent vape experience. When the Pax 2 registers a touch, it changes the color of the logo. 
Auto-Cooling Techniques
We all know that feeling when you set your vape down for a moment, no matter how experienced you are there's a small voice in the back of your head that's worrying that your herb is overheating and going to waste. The Pax 2 has a system that automatically drops the temperature after 30 seconds. This preserves your herb and the vape's battery. 
Pint Sized Powerhouse
Despite its small size, the Pax 2 is a seriously sturdy little vape. It's outer body is made out of anodized aluminum that's more than able to stand up to the rough and tumble life of an everyday carry vape. This, combined with its potent battery and powerful heating system make it a surprisingly good device to take with you into the great outdoors. 
Isolated Airpath
The Pax 2 features an isolated airpath that guarantees incredible vapor quality. It's stainless steel chamber and air path are built to a medical-grade standard. The heating system, while not ceramic, still delivers consistent heating thanks to the fact that it is bonded to the chamber and airpath. 
How to Use Pax 2 Vaporizer?
Ensure that your Pax 2 is fully charged before use. It features a single button control scene that allows you to do everything from activating your vape to choosing your heating system. Press the button once to turn it on and hold it down to cycle between the four vape temperatures. The Pax 2 works best with short, light hits due to its short airpath. 
1. Loading the Pax 2:
Loading the Pax 2 is simple. Remove the vaporizer's magnetic chamber lid and carefully decant your ground herb in. Be careful not to overload it!
2. Getting Best Vapor Quality with the Pax 2:
Due to its conduction heating system its best to load the Pax 2 with a fine grind. This opens up more of its surface area to the heating system.
3. Cleaning the Pax 2:
After each session, empty out the Pax 2's oven and wipe out the chamber. Every so often use a some cleaning solution and a small brush to carefully clean the chamber out, gently breaking up any stubborn patches of grime. 
Should you Buy Pax 2 Vaporizer?
The Pax2 is a great choice if you're in the market for a portable dry herb vaporizer with premium features but you don't want to break the bank. It's discreet construction and compact size make it ideal for those who don't want to be bogged down by some of the larger devices out there. Its long-life battery and smart features mean that it wont let you down and will deliver a solid vape experience whenever you want it. Of course, this is a single use vaporizer, so if you want to consume concentrates then you may want to look elsewhere, if dry herb is your thing, then look no further. 
Maintaining your PAX 2 Vaporizer
Here at Namaste, our job is to make your sessions as enjoyable as possible, which is why we recommend that in order to enjoy every session like it was your first, you should clean it regularly!
Cleaning the Mouthpiece
Push on the mouthpiece to release it into the ON position. Gently pull the mouthpiece to remove it, using the fingernail groove.
Wipe down the mouthpiece with an alcohol wipe from the cleaning kit. Clean the outside and the inside of the mouthpiece stem using a pipe cleaner moistened with isopropyl alcohol or warm soapy water. You can find isopropyl (rubbing alcohol) at your local drugstore.
The mouthpiece can be soaked in warm soapy water or isopropyl alcohol. PAX recommends soaking the mouthpiece with your oven screen at least once a month. Do not disassemble the mouthpiece. Always make sure to the mouthpiece completely before applying the mouthpiece lubricant.
Cleaning the Oven and Vapor Path
If Pax has been on, make sure to wait a couple of minutes for the device to cool down before cleaning the body and oven of the device. Always take precaution when handling a potentially hot device. With the mouthpiece removed, ensure the LED Indicator is displaying your current temperature setting color.